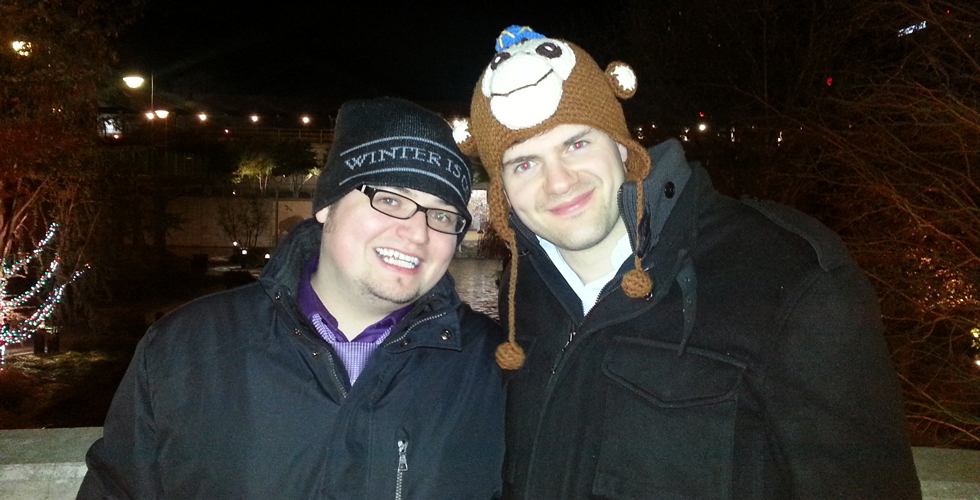 Over the years, newsletters have become a huge asset for filling seats for events.  They are super cost effective and quickly spread the word about your events to a large amount of people. Because of the fierce competition within the newsletter marketspace, mailing lists are becoming easier to set up and much cheaper to use.
Building Your List
Before you send emails, you need to have a list of contacts. You can grow your list several ways; you can purchase, rent, or build the list yourself. I only suggest building your list yourself, one person at a time. It may be a much slower process, but you will have a much higher open and purchase rate than through buying or renting a list.
In the beginning, I built my mailing list through networking; I asked everyone I met to sign up for my newsletter (learn about this in our Elevator Pitch post). Since everyone who signed up either knew me or had seen my performances, I had an open rate of 30%. As I continue to produce shows and my subscribers increase, my average open rate matches the industry standard at 20%.
As a whole, I get roughly 15% of all subscribers to attend my events.The return of investment is very high since operating a mailing list can cost very little or be absolutely free. The emails are also easy to setup and send. I usually spend 15 to 20 minutes total writing emails, adding images, and sending them out.
Test out a few of the services and figure out which will work best with your needs. They all have similar features, and you can start sending out emails immediately after signup. Here are the services that I recommend:
They have been in business since 1998 and have 120,000+ users. Their most basic plan starts at $20 a month for up to 500 subscribers. They have a large variety of templates to make it simple to send out your first emails. The first month is only $1 and if you decide not to use their services they will refund your money.
Mailer Mailer has been in business since 2001 and specialize in large volume senders. They also have a large variety of templates that makes sending out emails quick and easy. You can send up to 200 free emails a month and their basic paid plan starts at $29.95 a month for 20,000 emails.
Mailchimp was founded in 2001 and has over 6 million users. It is a quirky company that has a beautiful and easy-to-use interface. If you are on a budget, MailChimp is an excellent choice because they allow you to have 2,000 subscribers and send up to 12,000 emails a month for free. Their paid plan starts at $10.00 a month for 500 contacts with unlimited sends.
Mad Mimi has over 150,000 users. Their goal is to make sending email as easy as possible, so they will be a great choice if you are just starting out. The free plan lets you have 2,500 contacts and send 12,500 emails per month. The basic plan lets you save 500 contacts and send an infinite amount of emails starting at $10.00 a month.
These guys are a slightly different beast. They provide basic email marketing but also have a toolkit that makes it easy to add more facebook fans, offer coupons, manage events, create surveys, and collect donations. The email service starts at $20 a month and the email with the toolkit starts at $45 a month. If you need more than email marketing, you should check out their free trial.
What to Email Your List
Once you have your list setup, don't abuse your subscribers. An email or two a month is sufficient to keep subscribers interested in your events without harassing them. If you have four or five weeks of events, it's perfectly fine to send a weekly reminder email discussing your events, but once those events are over, go back to sending one or two emails a month.
You also want to keep the subscribers you have worked so hard to gain. Make your emails as interesting as possible; talk about the history of your event, show photos of the organizers, cast, or space, or share a link to a short video highlighting why people should attend.
Takeaway
For the amount of effort and return on your investment, a newsletter is an affordable and highly effective tool to fill seats. If just one or two people buy a ticket from your newsletter, that pays for most of the email sending services on the market. There is no reason to not take full advantage of what a mailing list has to offer.
What's Next?
Next week, you'll learn the best ways to market with posters and postcards. Hopefully, you'll join me as I share my secrets to selling out events. It's totally free, and you don't have to be a WellAttended customer (though you're more than welcome to sign up for free here.
Each week, We'll cover a topic that will help you promote your events. To get each post emailed to you an hour before it's published, sign up for the mailing list below.
See you next week! Please let me know what topics you would like to me cover in the comments below. As always, you can say hi on Twitter.