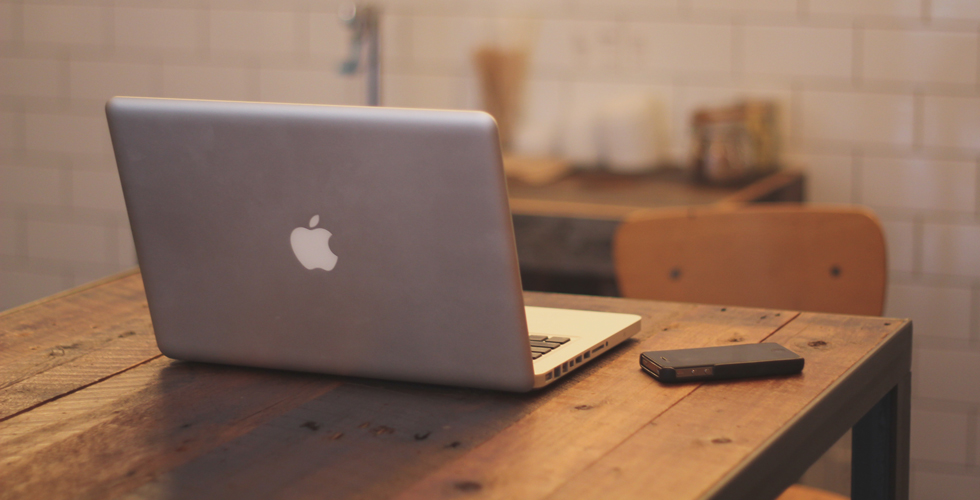 We previously listed the top 5 email services to help you promote your events. When you first start using a new newsletter provider, all of the settings and available options can be a bit overwhelming. Here are a few tips on how to efficiently set up your mailing list.
Use Custom Fields
First, I suggest creating custom signup fields for your mailing list. I always add the following fields: first name, last name, email, phone, company, and how I met the subscriber.
For your event mailing list, I recommend requiring the first name, last name, and email on the signup form and hiding the other fields. Adding additional fields allows details to be added later about subscribers. I usually add notes on how subscribers signed up, how I met them, or when they attended an event. This keeps my list organized and makes it easy to remember important information about subscribers.
Here at WellAttended, we only require an email address to sign up to our list. We can't use merge tags for names, but our subscribe rate is higher since there is less information needed to subscribe. You will have to decide whether or not merge tags for names are important to you.
Design Email Templates
Once you have created a list, design a template for your emails. Templates make sending emails faster since you won't have to redesign each email that you send. Instead, you can use your template and simply edit the content. Templates also keep your emails looking consistent for readers which over time makes your content easier to read.
Most newsletter services have pre-designed templates. Find one that reflects your promotional material and change the colors and add your logo. Also, If possible connect your twitter and facebook to your template so people can easily follow you or like your page from within the email.
Here is the template I use for my events.
Use Merge Tags
When you start writing your newsletter, use merge tags. A merge tag is used to merge data, like a recipient's first name, into the email body. This personalizes the emails and will increase your open and read rate. Just add a merge tag in the body of your email and your newsletter program will automatically fill it in with personal information from your subscribers. This is the reason why it's important that your email subscribe form has a required field for a first and last name. Here's a link with more information on merge tags. http://mailchimp.com/features/merge-tags/
After you have your account setup, start adding people to your list. It is much simpler and quicker than you may think. And in only a few months, you will have a list of a few hundred people.
3 Ways to Start Building Your List
A Signup Form On Your Site
You should have a newsletter sign up form on your website. The form should be in a prominent position in multiple places, and you should tell users why they should sign up. Are you giving out discounted tickets or letting them know when tickets are on pre-sale? Think about why people may sign up for your list, and use that as a reason to get people to subscribe. (Notice that our signup form is directly below our main content.)
Ticket Buyers
Another place to get subscribers is through the ticketing system when you host your event. WellAttended makes it easy for you to build your list. Once someone purchases a ticket, you get to see their email in your dashboard. You can then export all of the buyers names and emails and import them into your newsletter provider. I always suggest sending all new subscribers a welcome email so they know that they have been added to your list.
In Real Life
Whenever you meet people that have an interest your events, ask them to sign up. It's that easy. I think this works because most people assume that you will either ask them to do it later on their phone or at home. Instead, hand them a notepad and pen and ask them to write down their name and email. Since they have already agreed, nine times out of ten, people will give you their name and email. I discuss this in more detail here.
If you don't want to carry a pad of paper and pen, many services have an app that you can use to sign people up on the spot, but in my experience this takes too much time. I have found that a pen and paper is the quickest and simplest solution. The only downside is that when you get back to your office, you will have to add each subscriber manually, but don't let this discourage you because you will make money from your newsletter.
There is also a new service called Join by Text. They make it easy to capture an email by phone. You just have to ask someone to text a unique keyword to a number and then type in their email. This will automatically add them to your list. Their plan starts at $19 per month and has a 14-day free trial. This allows you to capture up to 500 email addresses every month.
Takeaway
When you create your newsletter, set away a few hours to learn the ins and outs of your service. There is a bit of a learning curve, but once you setup your signup forms, design your templates, and understand merge tags, it will only take a few minutes to send weekly emails. After you have your service setup and you start asking people to join, it's only a matter of time until your list starts growing!
What's Next?
Next week, we'll talk about ways to get people wanting to subscribe to your list and sharing your subscribe link with others.
Hopefully, you'll join me as I share my secrets to selling out events. It's FREE, and you don't have to be a WellAttended customer (though you're more than welcome to sign up for free here).
Each week, We'll cover a topic that will help you promote your events. To get each post emailed to you an hour before it's published, sign up for the mailing list below.
See you next week! Please let me know what topics you would like to me cover in the comments below. As always, you can say hi on Twitter.
Let me know how your newsletter is working for you. Let us know in the comments below!