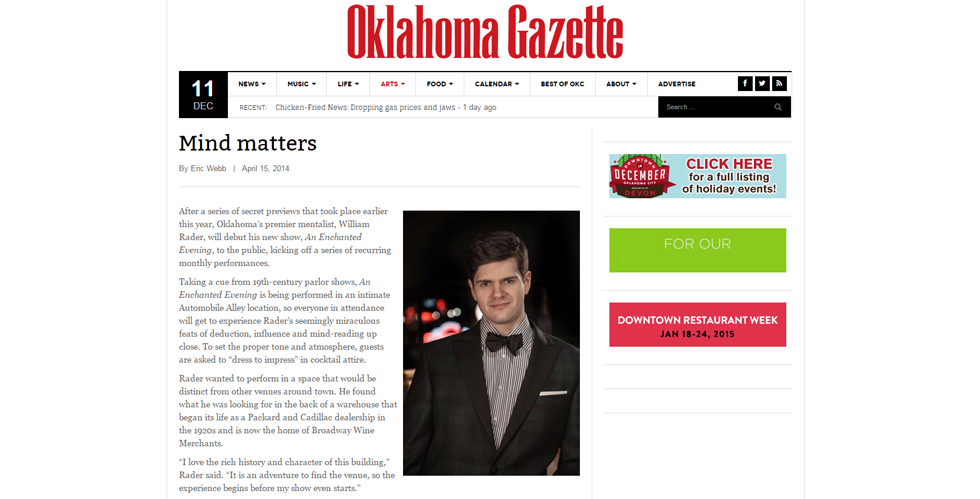 Instead of summarizing the many articles available about writing a press release, this post will focus on how to most effectively use a press release to get media coverage. It takes a lot more than just writing and sending a press release to the media.
For the past five years, I have used these techniques to get press in newspapers, magazines, on the radio, and on television. It takes time and dedication, but good media coverage will benefit you for a lifetime. Here are six ways to maximize the effectiveness of your press release.
Send Releases to All Media Outlets
To better your chances of being published, send your press release to all of the media outlets in your area. This includes newspapers, magazines, radio, and television. Also, find podcasts and blogs that discuss events within the community and send them a release. Some podcasters and bloggers have just as much or more influence than the media. Many work for several different outlets other than the one you target. It's a great way to extend your coverage further within the community.
Include a Photo
You should include an interesting photo that will excite people about your event. The more the photo pops, the higher the chance that your press release will be published. I recommend sending a few head shots or group photos. Look at the photos in the arts and entertainment section of the newspaper for examples. Your photos also need to be press quality that don't exceed 2mb. Don't send a promotional poster with your press release as they will not be published. Also, be sure to include photo credits with your photos. Without them, many outlets won't publish them.
Follow Up By Phone
After you send your press release to the media, follow up a day or two after with a call. Ask to speak to the arts and entertainment editor or to the recipient of the email. There are three outcomes that will take place once you are on the phone:
Your email was received and you are thanked for following up.
Your email wasn't received and you will be asked to send it again.
You sent the email to the wrong person and will be asked to send another email to someone else.
Always thank the people you talk with and ask if they need additional information that will make their writing and publishing process easier.
Follow Up By Email
After you send your first press release, follow up with as many people as possible. If there are recipients that you can't contact, send the press release again. I usually email the second one around a week after the first. Once again, follow up by phone and try to connect with the recipient. If you can't, continue calling a few different times each day and leave a message. Do not call every hour and leave long drawn out messages.You will be annoying and the media will not want to publish your event. It doesn't hurt to ask them to let you know what would be a convenient time to call. A few calls and a voice mail should be enough to get their attention.
Give Away Tickets
When you are discussing your event with the media, offer at least two free tickets to your event. Often, writers are underpaid, so this is an excellent way to show thanks. Also, give them VIP tickets or the best seats in the house. If you plan on producing multiple events a year, the media will most likely become fans and look forward to writing about and attending your events.
Advance/Preview Articles vs. Review Articles
There are two types of articles that can be published about your events: a advance/preview and a review. An advance/preview article is written before the event. If your event only lasts a day or two, you need to have an advance/preview article written. If you are producing an event that runs over several weeks, a review article may be the better choice. For a review article, a writer will attend your event and then share his/her thoughts in the publication. When you are on the phone, be sure to understand which type of article is being published.
Takeaway
Using these methods will help you get the most effective use out of your press release. *Most importantly, follow up and go out of your way to be helpful.* The easier you are to work with, the easier it will be to get great press.
Here are two great articles that will help you write an engaging press release:
http://www.wikihow.com/Write-a-Press-Release
http://blog.hubspot.com/marketing/press-release-template-ht
Bonus
Below is a sample of a general press release. When you write your release, follow the guidlines in the above links (don't just copy my release as it probably won't work for you). Feel free to use the following as a formatting guide.
FOR IMMEDIATE RELEASE
August 28, 2014
Contact: William Rader
Email: hello@williamrader.com
Phone: 405.928.1987
Mind Reader William Rader Presents An Enchanted Evening September 19th
William Rader presents An Enchanted Evening Friday, September 19th at 7:00pm at Catering Creations Event Center (3750 W. Main Norman, OK). An Enchanted Evening is a full evening dinner and show that is fun, exciting, and sophisticated.
During the show, William Rader uses deduction, influence, and mind reading to demonstrate the untapped powers of the mind. Highlights include Rader wagering $100 on the outcome of a game of rock, paper, scissors, revealing audience members' thoughts, and sharing a few secrets to reading minds.
Dinner includes a mouth-watering fire roasted chicken entree, dessert, and wine. Guests are asked to dress to impress in cocktail attire. Seating is limited, so the miracles can be experienced close up. The show is appropriate for ages 15 and over.
Tickets are $45 and are available at <a href="http://williamrader.com" target="_blank">http://williamrader.com</a>.
###
What's Next?
Next week, we'll talk about how to get more money from your events by selling add-on products, packages, or perks at the end of checkout. Hopefully, you'll join me as I share my secrets to selling out events. It's free, and you don't have to be a WellAttended customer (though you're more than welcome to sign up for free here).
Each week, We'll cover a topic that will help you promote your events. To get each post emailed to you an hour before we share it with the world, sign up for the mailing list below.
See you next week! Do you have something you want to learn more about? Have a question? Let me know in the comments below.
If you enjoyed the post, please share it by clicking on the social links. Thanks!