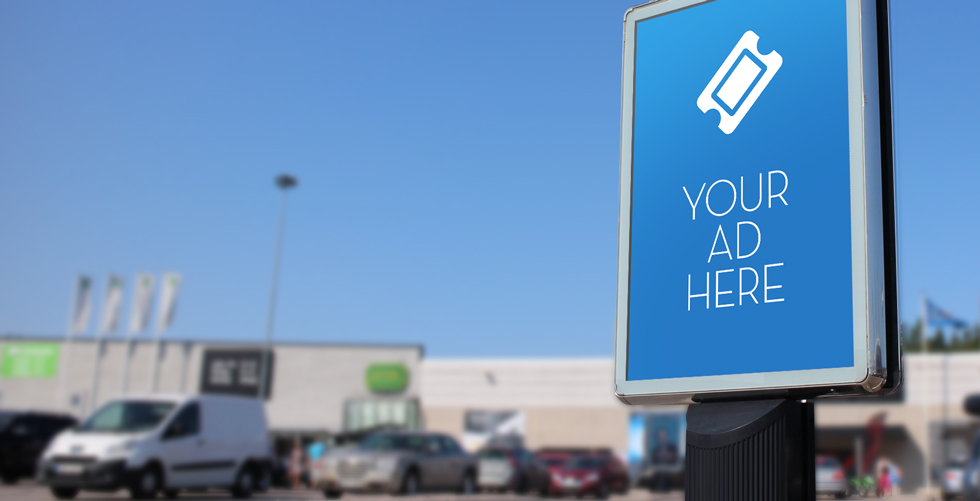 As I mentioned in a previous post, having good promotional material is vital to the success of your events. Of all the of printed promotional material available, we have found posters and postcards to be the most versatile and cost effective.
Unlike email newsletters, advertising with posters and postcards takes a lot of physical work. You can do most of the work myself, but to save time and energy you can ask for volunteers or hire people to spread out your material. Below are the 9 most effective ways to advertise with posters and postcards.
Advertising with Postcards
Direct Mail Marketing
Direct mail marketing with postcards can be highly effective. Oklahoma City theaters such as Reduxion Theatre have told me that their attendees look forward to receiving their show postcards. A few years back, Reduxion Theatre didn't send out postcards for a show's run and their attendance dropped by 25%. If you have already built a list of addresses, it's a good use of your marketing budget to mail postcards.
Handouts
An effective, yet underused marketing method is using postcards as handouts. When attending networking meetings, community, or social events, hand out as many postcards as possible. We have several community districts in Oklahoma City that hold community events once a month. The businesses and art galleries stay open late, artists perform, there are food trucks, and local bands. Events like these are a great place to hand out flyers and to introduce yourself to the community.
Flyer Vehicles
A few days before your event, you can flyer all the cars in a two to three block radius of your event location. I usually split up the work between one or two friends and we flyer the neighborhood by placing the cards under the driver's side windshield wiper. If you are short on time (or have better things to do), hire a few friends or college students to flyer for you. I pay friends or students twenty to forty dollars for an hour or two of work.
Tip: Ask whoever you hire to take a few pictures of the flyered cars.
I have also flyered large department stores a few miles away from my event and have gotten great results. A few years back, about 15% of my audience was from a Target parking lot that I had flyered two days earlier. Be careful with corporate owned businesses; you will most likely find that they don't want you flyering their lot. I have actually been kicked out of a few corporate chains. But, I always flyer first and apologize later (you may not want to take this approach). Also, flyering may not be legal in all cities, so check with your town hall.
Place in Area Businesses
Local businesses are excellent locations to leave your postcards. Introduce yourself to the store owner and ask if you can leave a small stack of cards near their entrance. Many businesses even have tables dedicated to promotional material. If you leave some at a restaurant, try to put them near or in the waiting area as people will look at them while they wait. If it's a store, place them by the register. Placing flyers in businesses is also an excellent opportunity to connect with business owners who can help spread the word about your event.
Advertising with Posters
Hang Around Town
First, you should always hang them in your event space and around local businesses. Most businesses are used to being asked for permission to hang posters. Sometimes they will have a designated space in the back of the room or near the restrooms and other times they will let you hang them on their front windows. Always ask before you hang them up, they may disappear if you don't. Also, don't forget to bring tape and scissors.
Tip: If the area that you need to hang the posters is full, look for events that have already occurred. If you find one, take it down and rearrange the posters so yours will fit. Also, when you hang them up, talk to the businesses about the event.
Post on Local Event Sites
Besides physically hanging the posters, you can post them online at sites that promote event information in your area. For example, in Oklahoma City there is Uncovering Oklahoma which is a grassroots blog that features local activities. Leslie Spears also blogs about local events. Find bloggers in your area and send them information about your event and your poster. Your state or city tourism sites and about.com are also a great place to send your event details.
Attach to Your Email Newsletter
If you have a newsletter, insert your poster into the body of your email. People will be more interested in your events if they see an eye catching poster. When you insert your image, make it a clickable link that will take people to your ticketing website. You should also have a large button either below or above the image for people to purchase tickets to your event.
Giveaways to Encourage Ticket Sales
Posters make for great giveaways! Give the first 30 people to purchase tickets a signed poster from the entire crew or post it on Facebook and whoever shares the image are entered to win a poster and free tickets. Be as creative as you can with the giveaways. It will cost you next to nothing for additional advertising.
Sell Them to Make Extra Cash
Depending on your type of event, selling posters is great way to make a little extra money. I went to a convention a few years back that hosted about 20 magicians from around the world. At the end of the convention, all of the performers sat around tables and the public was allowed to meet the performers and have them sign their posters. It was a very memorable experience. This is a easy way for the cast to meet and talk with the community.
Takeaway
Posters and postcards are highly effective marketing material. They are cheap to print and cost next to nothing to spread around town. Whether your budget is large or small, these techniques will drive ticket sales and change your expense into an investment in your audience.
What's Next?
Next week, you'll learn the best ways to market with email. Hopefully, you'll join me as I share my secrets to selling out events. It's totally free, and you don't have to be a WellAttended customer (though you're more than welcome to sign up for free here).
Each week, We'll cover a topic that will help you promote your events. To get each post emailed to you an hour before it's published, sign up for the mailing list below.
See you next week! Please let me know what topics you would like to me cover in the comments below. Feel free to say hi on Twitter!