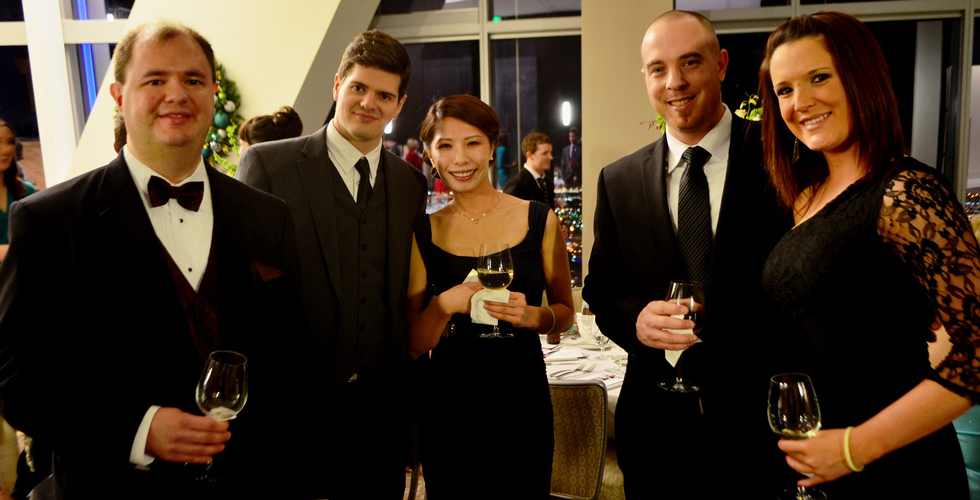 Networking is by far the best way to start spreading the word about your local events. It takes time, but people within your network will buy tickets and tell their friends. You will also meet important people within your community such as news reporters, business owners, and entrepreneurs.
Networking includes social events, networking groups, and meeting people in your daily life. There are millions of people trying to get more business like you, so networking exists to refer business to one another. It's not what you know or what you do, it's who you know that makes you successful. Here are three common places that are excellent for networking.
Chamber of Commerce
An easy place to start networking is with your local chamber of commerce. The meetings are usually held in businesses and you can often attend the first few for free. Every city has a chamber, so if your event is taking place in a metro area and the surrounding cities are under an hour away, it's beneficial to attend multiple meetings.
Business Network International
If you are looking for a highly structured networking group, check out BNI. They have mandatory weekly meetings that are structured to help bring members more business. At the beginning of each week, members record the referrals that they have given to other members. You also have two minutes each meeting to share the type of referrals they need. The groups are very supportive and will attend and help promote your events.
Maker/Hacker Space
Maker Spaces are work spaces with tools for machining, electronics, woodworking, 3D printing, vinyl cutting, and graphic design. It's a great resource for anyone who wants to complete a project but doesn't have the space or tools needed. There's a great community that includes artists, performers, hackers, crafters, designers, engineers, etc. You can search Google or Facebook to find one in your area.
When you go to meetings, ask around to see what other networking events people attend. You can also search meetup.com to find even more groups. It's likely that you will find so many networking opportunities that you won't be able to attend them all. At first, you should attend as many as possible and then join the ones that will be most beneficial for your events. In Oklahoma City, we have at least 30 networking groups.
The Networking Strategy
When you visit meetings, the secret is to focus not only on filling your seats, but helping everyone else grow their businesses; this might mean patronizing their businesses, referring business, or giving away a few tickets to your events. The more you help other businesses succeed, the more they will be willing to help you.
As you talk to people, try to get them excited and wanting to attend your events. As a performer, I often demonstrate the types of routines that will be in my show. If you are an entertainer, you should give them a sample of your performance. If that isn't an option, show a short video or photo or two of past events, the venue, or the cast in costumes. Keep your video or photos in a folder so you can quickly pull them up.
Always have your elevator pitch ready and either a business card or postcard to give away. You also need to get as many people's contact information as possible. When you get back to your office, follow up with everyone. When you follow up, you can also send out a link that provides more information about your events. Do not automatically add everyone to your mailing list! There is a right way to do this that won't make people hate you. To learn the proper way to quickly build your mailing list through networking, check out our post on Elevator Pitches.
Takeaway
When you network and build relationships, businesses will be more likely to buy advertisements in your programs, hang up posters or postcards in their businesses, and possibly sell tickets at their locations. They will also help spread the word about your events to their customers. The larger your network, the easier it will be to promote your events. So, get out there and start networking!
What's Next?
Next week, you'll learn about the best platforms to send out newsletters. Hopefully, you'll join me as I share my secrets to selling out events. It's totally free, and you don't have to be a WellAttended customer (though you're more than welcome to sign up for free here).
Each week, We'll cover a topic that will help you promote your events. To get each post emailed to you an hour before it's published, sign up for the mailing list below.
See you next week! Please let me know what topics you would like to me cover in the comments below. As always, you can say hi on Twitter.