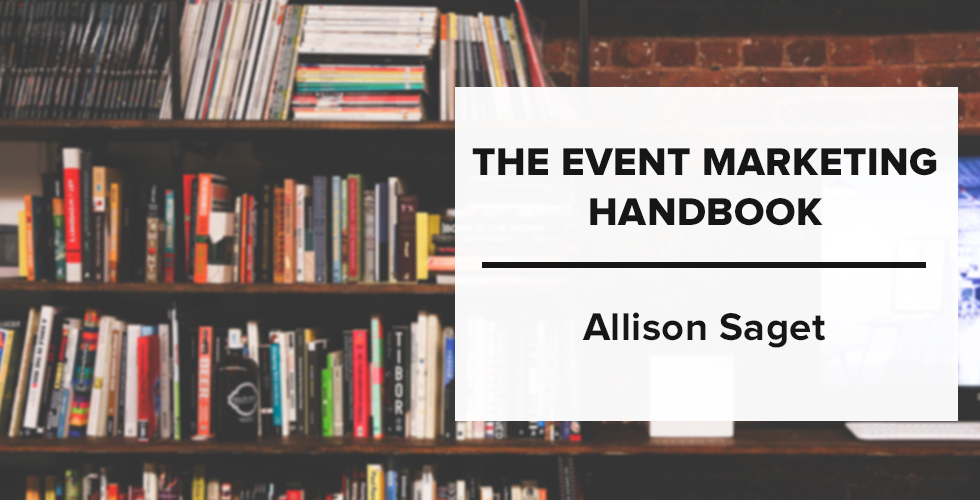 This week, we are excited to discuss event marketing with Allison Saget. Allison is president of president of her own event marketing consulting firm that helps clients reach their key business objectives through events. Over her 20-year career, she has created, designed, and managed over 1,000 events, as well as worked in advertising, television, collateral design & production, logo merchandising, and direct marketing. She is also the author of The Event Marketing Handbook: Beyond Logistics & Planning. Click here to enter our giveaway to win this book! We hope you learn from our discussion.
Can you tell us about yourself and your event marketing consultant firm?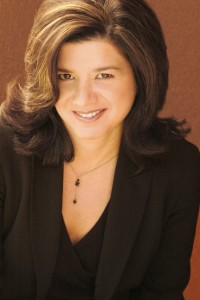 As president of a marketing consulting firm, my clients find that my strategic customer-centric approach delivers an integrated event strategy tied to sales and ROI. Through assessing the big picture, engaging at the executive level, managing teams and leveraging industry contacts, my knowledge and expertise led me to develop and create EventBLT™ — a strategic approach that integrates Brand Recognition, Lead Generation and Thought Leadership in order to shorten the sales cycle. In my 20-year marketing career, I have created, designed and managed well over 1,000 events, as well as worked in advertising, television, collateral design & production, logo merchandising and direct marketing. I am a "brand-a-holic," with deep expertise in strategy and messaging, as well as the planning, execution and logistics management of external and internal events. I have a team/partner approach and my clients are typically start-up to large enterprise tech companies, big box retailers and in the healthcare industry.
What's the first thing you would recommend to someone who is thinking about hosting an event?
Work your way backwards to move forward. What is it at the end of the event that your company wants to accomplish? Once you know what you want to accomplish you can then set your objectives and metrics, which then provide the recipe to how you plan and execute.
Can you discuss the importance of having a target audience at an event?
Who is invited is key to aligning to what you want to accomplish. Whether it's customers, prospects, vendors, press, analysts, your family, celebrities, thought-leaders from other industries or your own, a hot guest list creates a cool event. At the same time, who is selected from your company to serve as "hosts" to your guest's plays an even bigger role and one that is often missed! Make sure you match up your internal host to external guest, in advance. This simple process helps facilitate dialogue and gets them to connect to more people. And please tell your folks, no huddling amongst themselves – you can't play the game unless you're in it.
How can promotional giveaways help increase brand awareness?
Know your industry and audience when you use promo giveaways and put it in context. When I look at promo items, it's an easy branding opportunity, so I align it to how I want to own and dominate the event program. For example: If you're at a tradeshow milk the sponsorships; from the coffee breaks, to special events to the conferences mobile app. The sponsorship usually includes some sort of digital or static signage provided by the conference coordinator, but then it's up to you the event marketer to make it your own. As simple as a coffee break, at minimum swap out the cocktail napkins to your companies, switch out the paper coffee cups to your branded cups. Look at every touch point. This stuff is inexpensive with a huge impact, however, more often than not, I see event marketers resting on their laurels and just accepting what the conference provides. This is your chance to get creative. I could go on and on, on this topic but then I'll be on a soap box. And, find a great promo items vendor, makes all the difference at the end of the day.
What are the top social media platforms you recommend to help with event marketing?
For company events, bottom line is the High 5: Facebook, LinkedIn, Twitter, Instagram and Pinterest for pre-event, onsite and post-event activity. Equally important is to have someone on your team be dedicated to social. You'll get a consistent voice and can manage the buzz. However, enhancing your events with technology tools, starting with e-invites/blasts, a landing page to capture your registrations, along with all your event specifics including your thought-leadership positioning and e-surveys post event can enhance your ability for event marketing.
We must ask… Are you related to Bob Saget from Full House?
Yes, Bob is my first cousin, like a brother and bestie all in one. Cracks me up and always there for me and inspiration. Whenever I need a creative boost too, I'll call Bob. He's a creative genius. If you get a chance, read his heartwarming and hilarious New York Times best-selling book Dirty Daddy!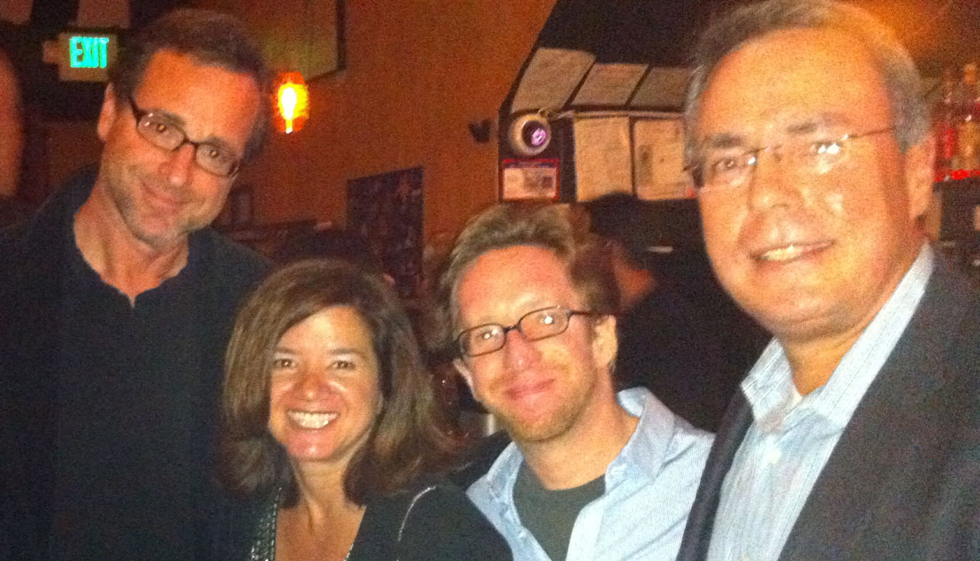 Do you have any other advice you'd like to share with our readers?
Make sure you get buy-in from the top down and all the way across the organization and keep everyone on message. I realized a long time ago. Keep the communication lines open, be solutions-oriented, take a deep breath and keep a smile on your face because the ride when you host an event can be wild, fun and have incredible impact so it can be well attended!
Thanks Allison for the informative interview! To learn more about her consulting, visit her website http://eventblt.com. If you have questions for Allison, please post them in the comments below.