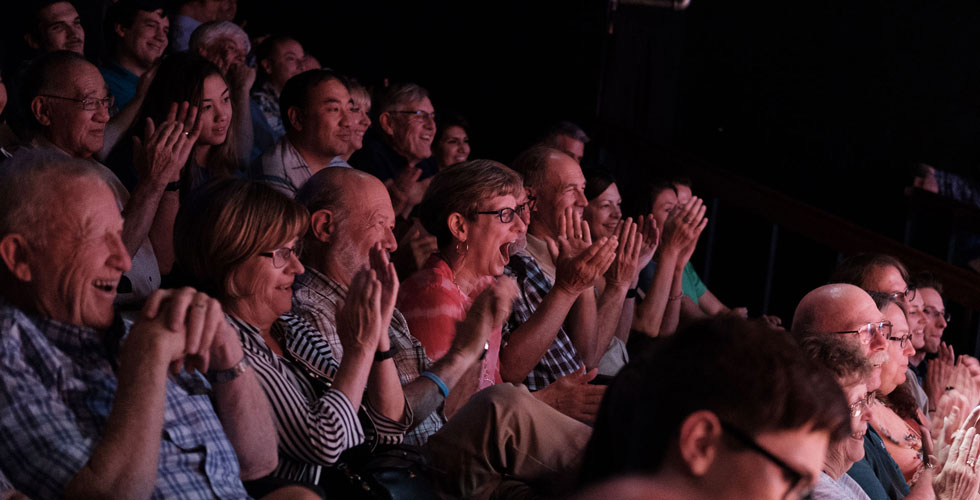 Hey! William Rader here. As you may know, besides running WellAttended I'm also a producer. Every September, I produce a magic convention in Denver called the Rocky Mountain Session. This year, Doc Eason, Max Maven, Kainoa Harbottle, Jack Carpenter, and Bill Goodwin will lecture and perform. It's limited to 75 attendees and we've sold out every year! In fact, we now only have 14 spots left.
I also produce the Denver Magic Show on the first Monday of every month. Three to four magicians perform at each show with the goal to raise awareness of the local talent our city has to offer. We started in June and every show has been sold out!
I believe that one reason for the success is because of the promotional material, specifically the videos that highlight the experience. For the Rocky Mountain Session, the video highlights last year's convention. For the Denver Magic Show, we have testimonials from people enjoying the show.  I suggest checking out my websites to see how I placed the videos at the top of each homepage. Also, notice the length and the focus of the videos.
Click here to view the Rocky Mountain Session website.
Click here to view the Denver Magic Show website.
This week, I challenge you to get video from your show and place it on your website. You can either do this yourself with a camera and a tripod or hire a videographer. It will be well worth the investment of your time and money. Once you have your video, send it our way and we will feature it in our next email. 😊