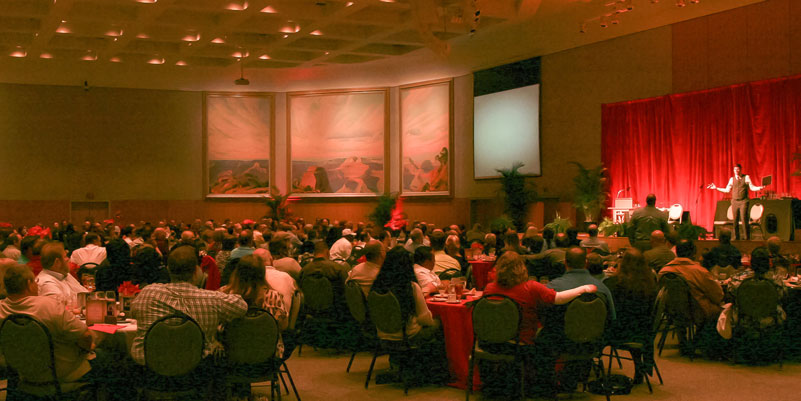 Welcome to WellAttended. For the past six years, I have been a professional mentalist and have produced countless events including meetups, fundraisers, and theater shows. My current show, An Enchanted Evening – Mind Reading and Mystery, runs once a month throughout Oklahoma.
As you know, producing events (fundraisers, classes, shows, etc.) takes time, work, and dedication. Our goal is to help you make the process as simple and straightforward as possible. In the past six years, I have used numerous techniques and strategies to promote and sell out performances. I learned the best ways to promote not only by trial and error but also from working with other theater, comedy, and improv producers. As a self-producer and self-marketer, I have learned how to get great results from my efforts.
What You'll Learn
This is the blog I wish I had read the first time I produced an event. Starting next week, you'll learn exactly how I've sold out events, including many unconventional techniques. You'll also learn from my triumphs and mistakes as I continue to produce events. Here are some of the topics we'll cover in upcoming posts.
How to choose the best value in promotional material
How to write an elevator pitch
How to use social media to promote events
How to make an effective ticketing website
How to make money cold calling businesses
How to sell out your shows by effectively using a mailing list
How to get in the news with a press release
Howto increase awareness with effective publicity stunts
How to get on television
How to evaluate and choose the best forms of advertisement
What's Next?
Next week, you'll learn how to get quality promotional material designed at prices you can afford, which material is the most effective in promoting your event, and the most affordable places to get your material printed.
Hopefully, you'll join me as I share my secrets to selling out events. It's totally free, and you don't have to be a WellAttended customer (though you're more than welcome to sign up for free here).
Each week, a new post will cover a topic that will help you promote your events. To get each post emailed to you as soon as it's published, sign up for the mailing list below.
See you next week! Do you have something you want to learn more about? Let me know in the comments below or tell us on Twitter.