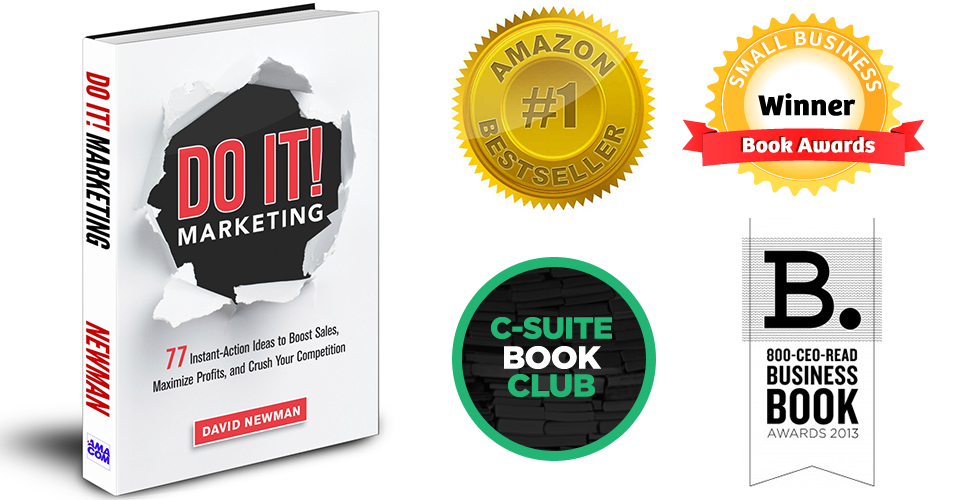 This week, we interviewed David Newman, author of Do It! Marketing. David discusses how arts organizations should sell what people want to buy, how to diversify while specializing, how to bring in a younger audience, and how to maximize profits from ticket sales. Click here to win this book.
Can you tell us a bit about yourself and why you wrote Do It! Marketing?
Sure. I have an undergraduate degree, BA Degree, and an MFA degree in Theatre, specifically in Stage Directing. After I received my MFA, I worked four years in professional theatre in New York City. I was an assistant director, director, stage manager, literary manager, and worked the front and back of the house. I was also a stage manager and assistant director of a 10-week children's theater tour that traveled across the country. While I was working in theatre in New York, I also had an adjunct professor position at my graduate school where I taught Communication Skills and English as a Second Language.
In 1992, I got my first corporate training and consulting job – that actually ended up turning into three jobs. Someone would leave a company I was working with and my phone would ring six months later with that person wanting to hire me. I worked with Towers Perrin, which was a big H.R. management consulting firm. I also worked for PeopleSoft, which was a big technology firm, before they were bought by Oracle. And then in 2002, I started my entrepreneurial journey and became an independent speaker, consultant, and trainer. I made every mistake in the book.
This is where the Do It! Marketing book comes into play. I wrote the book that I wish I had 13 years ago when I started my business. My business was a total train wreck from 2002 to 2005. I over spent, underspent, trusted all the wrong people, and made every possible mistake. In 2005, I started taking business seriously and for the last 10 years I've had from good to great success. I'm very blessed today that my business is thriving. The book came out two years ago and that was a whole new level of credibility and exposure which has allowed me to gain even more consulting and speaking clients. So, that's my professional journey in a very large nutshell.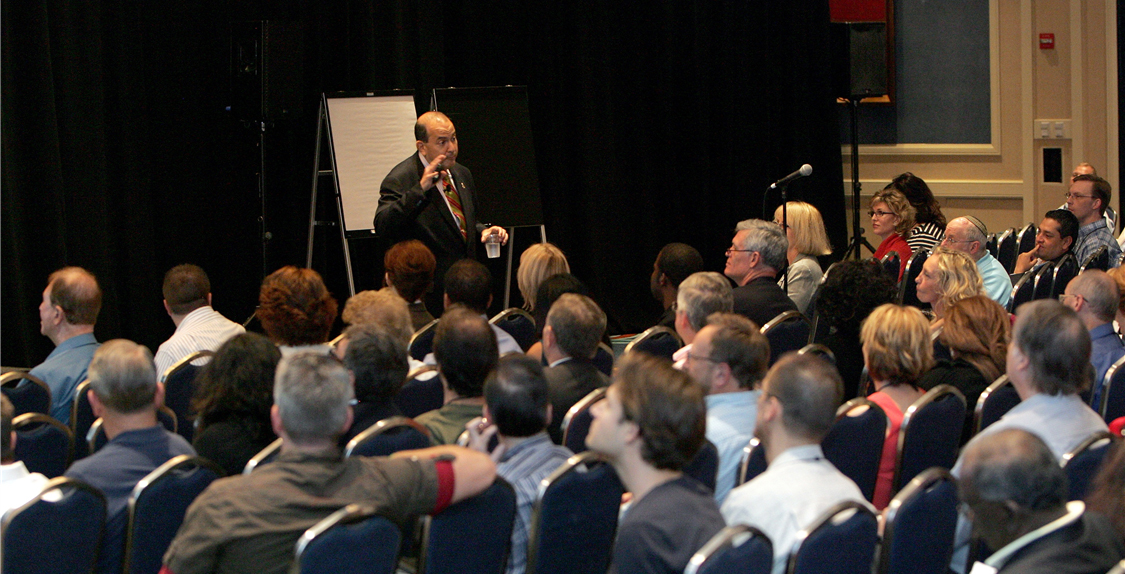 Do It! Marketing has a lot of takeaways for event and theatre marketing. Do you have any favorite ideas out of the 77 that are applicable for a theatre?
There's actually way more than 77 ideas, there's more like 200 ideas. But there's 77 chapters and a lot of the chapters have lists of ideas, tactics, scripts, or concepts. I think at least 80% of Do It! Marketing has relevance and value for theatres.
One idea in the world of entrepreneurship is to sell what people want to buy. In the Arts world, there's always tension between what the director wants to produce or thinks the audience needs versus what they know the audience wants. And I think Arts organizations, whether you're talking about theatre, opera, or musicals, need to balance their programming so they will have the greatest fit with their audience. You have to sell the cookies and the brownies right alongside the broccoli.
Now, for some people the broccoli is the brownies and for other people, the brownies are the broccoli. If you never want to see another production of Oklahoma, and you hate that show with every fiber of your being, understand there's a large segment of your community and of your audience that would love to see that show again. And it's probably the 17th time they've seen it, but they will happily plank down 50 or 60 bucks to come see it in your theatre. If you're an opera company and you are sick and tired of Carmen, and you think Carmen is the most overplayed, overexposed opera in the world, there's a significant portion of your audience that will pay the 17th time to see Carmen at your opera house, whether you like it or not.
I think you always have to balance the avant-garde, new work, lost classics, or whatever with the evergreen favorites. A lot of the Arts organizations that are struggling, and this happens with entrepreneurs all the time, are selling what they want to sell. We open a business that we love and don't necessarily make sure there is a demand. We don't research to see if it's is an urgent, pervasive, expensive problem that we're solving.
In the Arts world, we don't typically solve urgent, pervasive, expensive problems, but we meet demand by making people feel good about attending a cultural event that they enjoy. These people will see the show again and again and bring their friends with them. It's a fact that every entrepreneur and every business owner needs to meet market demands to be successful. In the same way, every Arts organization needs to meet market demand and not get lost in the programming jungle of what they want to produce, instead mix that in with what the audience wants to see or hear.
I agree. You really have to produce what an audience loves since they are paying the bills. How can arts organizations please their audience while at the same time do what they want to do? I think finding that balance can be a challenge.
Right. Another chapter from Do It! Marketing is "Diversify While Specializing." In this chapter, I discuss how to offer something that's different with different price points and distribution methods that will broaden your offering. For a performing arts organization think about how you can make your bread and butter money with the programming that people want to come out and see. And then, figure out how you can have an alternative track, where you have a black box theatre or an experimental series.
All of the big companies, whether it's Apple, Microsoft, IBM, or Google, always have a skunkworks. Google Glass is an example of a skunkworks. It's just a weird offshoot project, but some people are fascinated with it and love it. These people will sign up for your alternative theatre series, experimental dance series, new operas, or rising stars opera series. So, think about how you can plug that in without making it one of your main stage productions, without dedicating a ton of resources, time, talent, salary, and overhead. How can you package something that people want? And how can you package something that people need in a package that they want? That's the real magic.
It's great if you think that new voices need to be heard, or that new artists, playwrights, choreographers need a forum. Give them a forum, but make it cool, fun, edgy, and experimental. This is how performing arts organizations can diversify while still specializing.
Another problem that many arts organizations are facing is an aging population. What are ways to bring in a younger audience?
I'll pull out another tidbit from Do It! Marketing. It's about "Offer Value, Invite Engagement." What can we do to offer value to these younger folks, who might never have stepped into a theatre, who might never have seen a traditional play, musical, opera, or dance company? What can we do to just get them in the building? A theatre company can host an improv class, an acting class, summer sessions, or any thing that will simply get people into the building and get them excited about theatre, dance, or music. Get them in the building some other way and then infect them with the virus.
If you look at your relationship with the Arts, you can remember your first experience. There was something that triggered something in your brain, where you had none of this on your mind. And then you experienced something and said, "Wow. I can take part in this. This is something that I can consume regularly. I can come back and there's a different show two months from now. This is awesome." Or maybe you took your first acting class, first dance class, first music lesson, first opera experience, first whatever and got hooked.
You will reach a younger demographic when you have more opportunities for them to interact with your Art. You can even decide which age groups you want to target. You can go as low and high as you want. You can get people under 30, under 20, under 10. Get them in the building or have an outreach program. I know a lot of great theatres have very strong outreach programs and schools programs. Visit the K-12 schools and universities. If you can't get them to come to you, figure out how you can go to them. A lot of this is very effective, affordable, and is a huge audience expansion strategy.[ctt title="You will reach a younger demographic when you have more opportunities for them to interact with your Art." tweet="You will reach a younger demographic when you have more opportunities for them to interact with your Art. Via @WellAttended #theatre" coverup="6jCem"]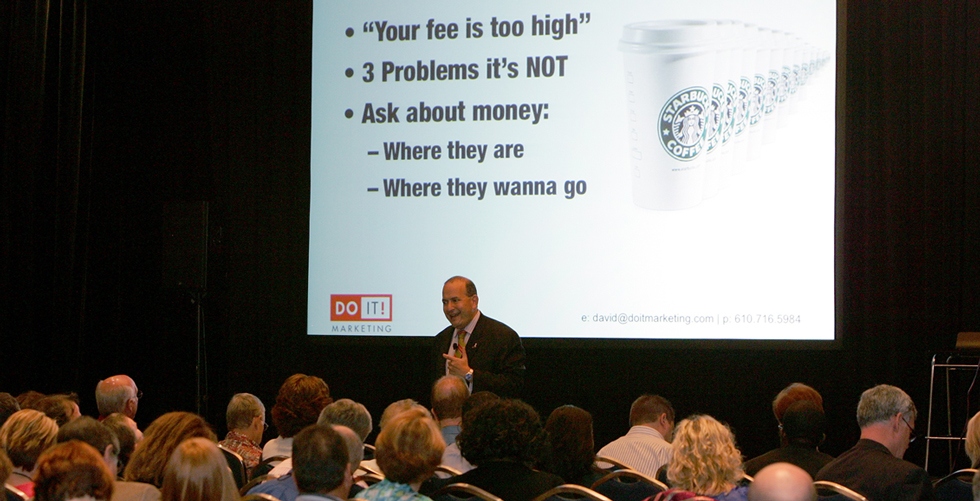 That's excellent advice. I'd like talk to with you now about ticket pricing. Many theatres keep their ticket prices low because they want to be affordable for the community. How do you suggest theatres make up for the low ticket revenue?
I'm going to challenge your premise that low ticket prices are a good idea. If you look at anything, other arts organization or businesses, whether it's a chamber of commerce, a professional trade association, an art museum, children's museum, amusement park, Six Flags, or Disney, there's a perceived value to your price point. You don't want to start playing the how low can you go game. If you start thinking about how you can get your tickets below 40 bucks, below 30 bucks, below 20 bucks, below 10 bucks, you're going to have a race to the bottom. And then, as your prices go down, theatre patrons, first time guests, long time subscribers, everybody is going to start to devalue the experience because you've lowered and lowered the price. It wouldn't fly if you suggested to a sports franchise that the key to getting fans into the stadium is super cheap prices.
Should you have a subset of cheaper student, military, or senior tickets? Sure. But your overall scale and your overall pricing strategy needs to be in line with your value proposition. It doesn't make sense if you say that you're the premiere theatre company in the region and tickets are eight bucks. There's a huge disconnect between perceived value and the money they're actually paying. You can't win the race to the bottom. There's only one Walmart. Whoever competes with Walmart loses. You can't out-Walmart Walmart. And theatres can't out-Walmart each other. Arts organizations need to go the other direction, which is to have profitable pricing because that's going to increase the perceived value of your subscription series. And then you can upsell, cross-sell, and diversify while still specializing. You can then think about how you can add the experimental series, the black box theatre series, the alternative music, new composer, and new choreographer programs.
I'm a huge believer in packing on value and not in flushing prices because once your prices are $10, $8, $3, $2, where do you go from there? That strategy has a floor. If you have a strategy and it's goofy, it's suicide.
In another section of Do It! Marketing there is an idea called BMW one dollar over invoice. Why do you never see commercials for BMW one dollar over invoice? It's because BMW is a premium brand. You never want to compete on price if you have a good value proposition and want to get people excited about coming into the theatre. Low prices are not going to excite them. Low prices will make them take you for granted and make you a commodity. Plus, it's going to make your theatre broke.
When I first started performing my one man show, I charged $10 a ticket. It was difficult to get people in to see the show. When I finally upped it up to $25 and $35, I sold out.
Exactly. This is a great microcosm story and perfectly on point. This plays out all day, every day, in every kind of business and Arts organization. This is absolutely true.
I agree with you 100%. I think a big fear is that if they raise ticket prices their audience isn't going to be able to afford it which means they will lose a majority of their audience and have even less income.
I think this is a price and positioning problem. No one's going to live or die if they don't go to theatre. This is not a life-threatening disease. Theatre is a discretionary expense, no matter what. Think about the average theatre goer. The average theatre goer is going to go out to a nice meal before the show which is going to cost a lot more than $10. They might also go out for drinks after the show. Those drinks will cost more than $10. What in the world makes you think you should price your tickets so low? Your patrons are going to spend more than that on drinks when they leave your building. Do you want to be a significant portion of their financial investment that evening or do you want to be an afterthought and a throwaway expense? Because believe me, that dinner that they had before, not an afterthought, not a throwaway expense. That nice bar that they're going to or coffee shop afterwards to have drinks or dessert is not an afterthought or a throwaway expense. Why would you position your theatre as an afterthought and a throwaway expense?
So if you say, "Oh, our people can't afford it. We have $15 tickets, they couldn't possibly afford $25 tickets." Now this can sound harsh… If you have a poverty audience, and I don't know any theatre that ever has a poverty based audience, my challenge to you would be to develop a better audience. I tell this to entrepreneurs and small business owners all the time, they're pricing themselves down to the bone with zero profit margin, and they say, "Well, if we raise prices, our clients won't be able to afford us."
And I say, "Good. Get better clients." There are people right now that are going out and buying Ferraris, Lexuses and Hyundais. If you walk into the Ferrari dealership with a Hyundai budget, do the Ferraris suddenly get cheaper? They don't, right? So, who is in the Ferrari dealership? People with a Ferrari budget. You know who's in the Lexus dealership? People with a Lexus budget. And you know who's in the Hyundai dealership right now? People with a Hyundai budget. You get to decide the price point and you get to decide the level of a premium arts organization that you want to become. If you want to maintain premium pricing, you will attract premium patrons. If you go after broke people pricing, you will get broke patrons. And that is the stone cold truth.
So, it's not about how can we get more money out of our existing broke patrons, it's how can we reconfigure our fundraising, our drives, our programming, and everything else we do to attract a more premium level of patron, a more premium level subscriber, and a more premium level ticket buyer.
That makes a lot of sense. What would you say to theatres who want to keep their costs low to keep it affordable for their community?
Well, I think there's two different distinctions that may be made. One is the concept of profit, even if your goal isn't to make a lot of money. There's that versus economic sustainability, where you also can't afford to lose money. So how do you meet the expenses of keeping the doors open, the staff paid, and the electricity running? How do you make enough money to maintain economic sustainability? Whatever your numbers are, how do you make your numbers effectively? There's obviously theatre admission, program advertising, sponsorship, school programs, outreach, fundraising, grants, and all kinds of other revenue streams. Whatever it is, you need to know your numbers and then you really need to know how much of that door you need to bring in to make your numbers work. Because on a very simple level, price times quantity equals total.
If you realize that you need to make $50,000 a month and price times quantity equals $30,000, you will quickly realize that you are out of money. If you can't or don't want to raise ticket prices, how else can you increase fundraising? How can you increase program advertising, sponsorship, or grant writing? I tell the same thing to entrepreneurs, small business owners, and consultants. Price times quantity equals total, so your numbers have to work for you. If your goal is to make $100,000 a year or $100,000 a month, does your price times quantity equal total? Look at all of your profit centers and all of your sources of funding. If you're going to increase one, do you have to increase the other? If you want to keep one where it is, how much does the other one have to go up? If you want to reduce one, how much do all the rest have to go up? Sometimes this is about crunching the numbers. People act as if it's some kind of big mystery and think, "we can't possibly raise our ticket prices, but at the same time we have to make more money." So, I just look at them and say, "Okay, now what? You're right. You can't raise ticket prices. You're right, you need to make more money. Now what?" And that's when we get creative. That's when the theatre owners or theatre manager will go, "Oh, now I see what you're saying. What else can we do? What are the other sources of revenue that we need to ramp up so that we can make our numbers work?" And this is where all the possibilities of other revenue streams I mentioned above come into play.
David, thank you for your excellent advice. Do you have anything else that you'd like to say?
You can visit my Do It! Marketing website to purchase my book, read my blog, and get marketing tools. There is also a bunch of free companion tools and downloads at www.doitmarketing.com/books.
If you have a questions for David, please ask in the comments below.