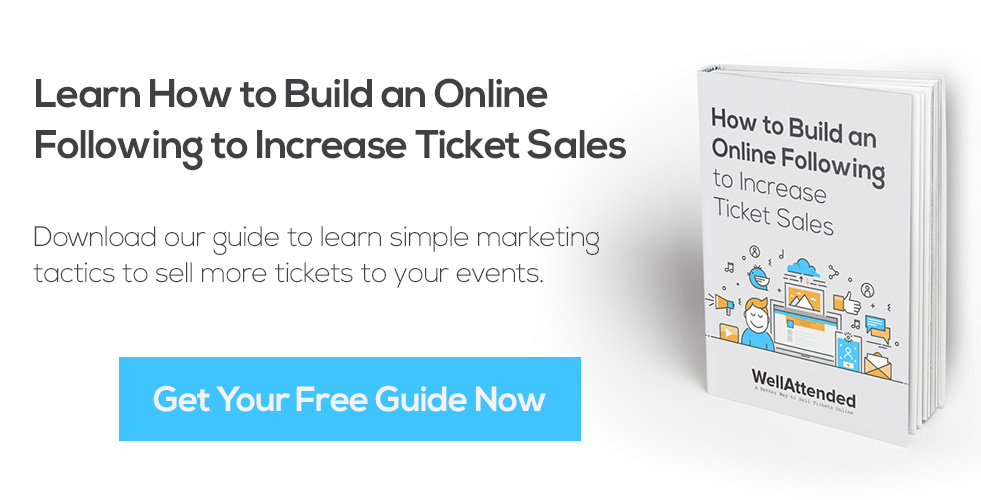 See if this sounds familiar…
The first three shows that I produced were quite a learning experience. My goal was to produce a variety show that took place over three weekends. I didn't have a newsletter and I had zero followers on social media.
To promote the shows, I took the traditional route of emailing press releases, handing out flyers, and hanging posters around town. It was a lot of work!
At the time, I wasn't using anything to manage my box office and I wasn't selling tickets online. I took reservations by phone, but I had no way to guarantee that people would actually show up.
On the night of the last show, I had a lot of phone reservations and thought the show was sold out. People without reservations were at the door wanting to buy tickets. I was afraid to over sell the show, so I turned people away. Of course, not all of the reservations showed; and we had empty seats. Frustrating!
This series of shows made me realize that I needed an easier way to sell tickets, manage my box office, and follow up with patrons.
In this ebook, you will learn the system that I've developed to quickly build an online following and keep them engaged. This doesn't replace traditional marketing; instead, it helps boost it. I have used this system to help hundreds of clients sell more tickets to their events.
The real question is: Can you do the same?
Can you get hundreds of people to attend your events? Can you sell out and be the talk of your community?
Yes, you can.
Even if you don't have years of marketing experience.
Even if you've never produced an event.
And even if you're pressed for time.
There is a proven system for building an online following. A system that helps you sell more tickets to your events – anytime you want.
And it's exactly what I have for you in this book.
Here are the four topics we discuss to help you build your online following:
The Essentials to Make an Awesome Website
How to Build a Following with Newsletters and Social Media
How to Write Compelling Content and Use Images
How to Build Your Box Office to Build Repeat Patrons
Want to sell more tickets to your events? What are you waiting for? Click here to download our ebook.