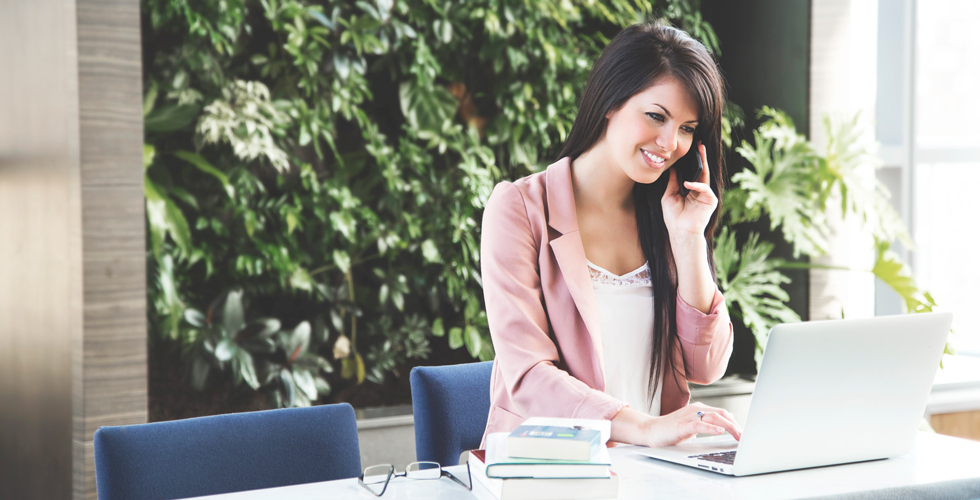 Over the past six months, we have talked with hundreds of event producers about how they sell tickets to their events. We have learned that there are four basic models for selling tickets: online ticket sales, email and phone sales, phone and email reservations with payment at the door, and sales at the box office the day of the show.
Selling tickets online has many advantages over phone and email reservations and sales at the door. If you are about to produce your first show or have been producing shows for years, now is the perfect time to start selling online. Online sales is an important strategy to promote and sell out shows; it saves time, lets you have predictable attendance, realize an improved cash flow, give a better customer experience, motivate customers to buy, collect data on customers, and increase ticket sales.
Here is a breakdown of the 7 reasons why you should sell tickets online.
Saves Time
Time is the most valuable asset when producing a show; Receiving orders by email or phone takes too much time away from other important duties. If you have a box office manager, selling online frees up the manager to focus on answering questions about the show, and deal with exchanges, refunds, or other activities. If you don't have a box office manager, selling online is a lifesaver. You will have more time to focus on marketing, talent coordination, rehearsals, or whatever else you need to do to produce an awesome event. The last thing you want is to be stuck on the phone taking orders when your event is about to start.
Predictable Attendance
Online sales make it easy for customers to commit to attend your events. If it's difficult to purchase tickets, they may be excited about attending at first, but forget to reserve seats when the date approaches. However, selling online allows customers purchase tickets the moment they hear about your event and will be much more committed to attend.
Not having online sales is especially problematic if you are taking reservations, but not accepting payments until the event. Even though people reserve seats, a small percentage won't attend because they haven't paid. This means that you may have a show that you thought was sold out, only to have empty seats that could have been sold. To remedy this, you either have to overbook the event or hope that enough people buy tickets at the door to make up for the no-shows.
Selling online gives you a more predictable number of attendees because patrons have committed and paid at the time they reserved seats. If attendees don't show up, you will not lose money because of a no-show. You can also sell the seats again at the door to make extra money.
We've designed WellAttended to make it easy for our users to view event data to learn which shows, dates, times and ticket prices work best. You can use this information to schedule future events and better predict attendance.
Cash Flow
With our Stripe integration, you can receive money from your event as tickets are sold. This lets you use some of the money up front to pay performers, the venue, and other front-end costs you might otherwise have to pay out of pocket. You also don't have to worry about keeping large amounts of cash on hand, complicated reconciliations, and late night bank deposits.
A Better Customer Experience
If you aren't selling online, customers deal with one or more of the following issues when purchasing tickets:
Worry about the event selling out
Worry about where they will be seated
Arrive very early to get the best seats
Can call only during certain hours to reserve tickets
Leave a voicemail and wait to be called back to purchase tickets
Send an email and wait for a reply to reserve tickets
Wait for a receipt to insure tickets were purchased
Wait in a long line before the show to pay for tickets
Online ticket sales are very convenient; customers can purchase tickets whenever and wherever they want. The number of tickets remaining is clearly visible, customers can choose their seats, and receive a confirmation email immediately after a purchase.
Online ticket sales also shortens the wait time for your box office on the day of the event. Instead of collecting payment details, patrons can check in quickly and enter the venue. You can also separate the lines for will-call and at the door sales. People who already have purchased tickets won't have to wait in a long line, further enticing them to purchase tickets before the event.
Motivate Customers with Incentives
Giving customers incentives to buy is an excellent way to sell a large amount of tickets before an event. You can make tickets at the door more expensive, run early bird discounts, offer giveaways to your first hundred ticket purchasers, and create demand when the event is close to selling out. Implementing these incentives takes very little effort and will further enhance your event experience.
Customer Data Collection
Selling tickets online makes it simple to collect data about your patrons. In the attendee list at WellAttended, you receive the purchasers' first and last names, email addresses, and phone numbers. You can easily add your attendees to an email newsletter to promote future events or contact them about special offers.
You can also create survey questions for customers to answer at checkout to learn which promotions are working and how they influence sales. Questions such as, "How did you hear about the event?", "Is this your first time to our event?", and "Do you have any questions or comments?" help you to better understand your customers and how you should adjust your marketing strategy.
Increase Future Ticket Sales
If you give your customers a better purchasing experience, give them incentives to purchase before the event, and use the customer data to promote your events, you will increase your sales. People appreciate a trouble-free experience and will carry that feeling of satisfaction with them long after your event Purchasing experience is something people discuss and remember. Coupled with shorter lines and less waiting, your event will be an entertainment choice they are likely to repeat.
Most importantly, you can easily sell tickets to multiple events at the same time and give your customers an immediate call to action when they see your promotional material. There is nothing stopping you from making a sale the moment people see that you have an upcoming event.
Takeaway
Whether you are taking reservations by phone, email, or selling tickets at the door, selling tickets online is an excellent tool to enhance your marketing strategy. WellAttended is user-friendly and makes online ticketing inexpensive and simple. We will be happy to help you start selling so that you can enjoy the many benefits of online sales and start filling more seats.
Have questions or comments? Send us an email or ask us on Twitter.
Click here to signup for WellAttended!
Let us know why you started selling tickets online in the comments below.