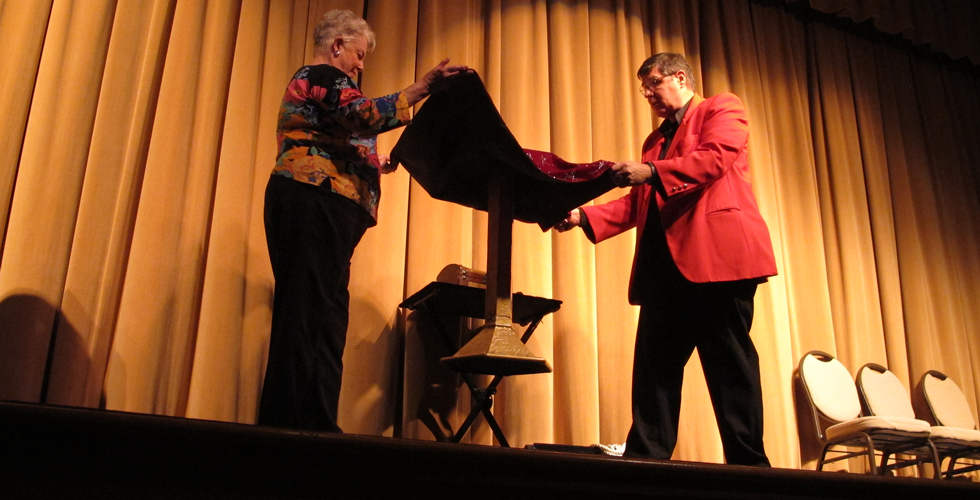 This is a guest post by JD Stewart who trains and coaches sales teams, business owners, and executives to improve their productivity, communication and marketing skills. In this article, JD Stewart adapts the first four laws from the book 22 Immutable Laws of Marketing to show business. We hope you learn a few techniques to better market yourself and your events.
Magicians are always on the lookout for that one trick that will make them an overnight success. Ventriloquists want a better doll that's more lifelike, more cartoonish, or funnier looking. Theatres are searching for one show that will bring in a huge audience… BUT no trick, doll, or even show will make you standout. Sorry to break the news, these things will not make you successful. If you've been told that they will, you've been told a lie! The basic problem is that show business is a crowded market; we all look the same in the audience's eyes. Yes, we know the differences, but our audiences don't. Harsh, I know, but true.
It is like Coke or Pepsi. While some people have a preference, when they ask for Coke and are told the restaurant only has Pepsi products, nearly everyone says Pepsi is fine. Why? In our mind there is no real difference. They are basically the same.
If you are going to be successful, you need to market your show. If you are going to market, you need to understand the laws of marketing.  Here are the first 4 immutable laws of marketing.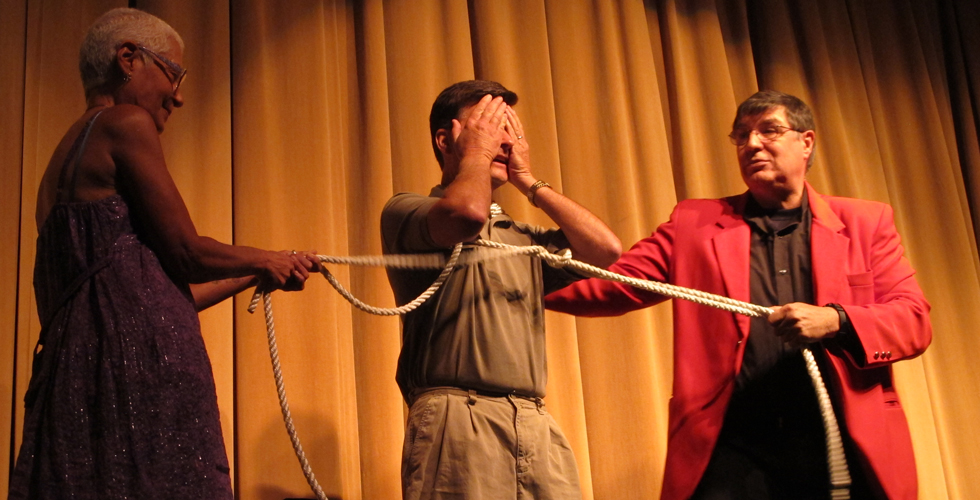 Law of Leadership
It is better to be first than to be better. The problem you face is not making your show the best. The problem is making your show unique. You do not need to convince people that you provide a better show than anyone else. Having the best show will not allow you to crush the competition. You need a category in which you are first. Perhaps the best example is Pat Paulson. Pat was the first comedian to do a mock campaign for president back in the 70s. Since then, there have been several very good comedians who do the same thing. But none have achieved the Pat Paulson level of notoriety. The leading brand is almost always first in the consumer's mind. You need to be the first in a category.
Law of Category
If you can't be the first in a category (e.g. magician, singer, ventriloquist) create a new category. No amount of advertising will overcome the Law of Leadership. Therefore, be first in a new category. An example of how this can be accomplished is Tito's handcrafted vodka. Tito's is number one in handcrafted vodka. However, before Tito's, there was no category of handcrafted vodka. Tito's had to create it. It was a totally made up category. You do not need anyone's permission to create a category. There is no bureau of categories. Just create one that fits you and the audience you are trying to reach. In business, they say the riches are in the niches. Create your niche then you will be the first in that niche.
Law of the Mind
It is better to be first in the mind than to be first in the marketplace. If you are not the first in a category or niche but the public believes you are, that works. The Law of Leadership holds true, but it is modified by the Law of the Mind. Being first means being first in the mind of the market place. Martin Lewis, a highly respected and well known creator of magical effects, explained to me how the Law of the Mind had affected him. He was touring Europe performing and lecturing for magicians. He was demonstrating one of his original effects when someone said, "Oh that is like (name omitted). That's his trick."  No, Martin Lewis created it. But this other magician had been performing it all over Europe. Everyone had seen this other person perform it first.Therefore, in the European mind it was not Martin Lewis' trick. It belonged to someone else.
Law of Perception
Marketing is not a battle of products and service. Nor is it a matter of who has the best show. It is a battle of perception. Create an expectation of what your audience will see. Once you have a perception in a market's mind, that is what they expect. If you do burlesque, then they will not accept you as a children's entertainer. I know an entertainer from the Midwest who has a very racy show in Las Vegas. But when he is at home in the Midwest, he is perceived as a children's entertainer. People in Las Vegas have one perception and people who know him in the middle of the country have a different one. Could he start doing racy shows in the Midwest and children's shows in Las Vegas? Yes. But it would confuse his audiences, and soon he would end up not doing shows for anyone, because people would not know what to expect.
These first four laws are important to understand so that your show can stand out. Take a few minutes and reflect on how you have been marketing your show. Are you the leader in a category or is your category saturated with other entertainers? How does your audience perceive you? Does your show line up with how you market yourself? What are a few ways that you can make yourself first in the audience's mind? Let us know your thoughts in the comments below.
Do you need to sell tickets to your next event? Click here to sign up for a free account with WellAttended.