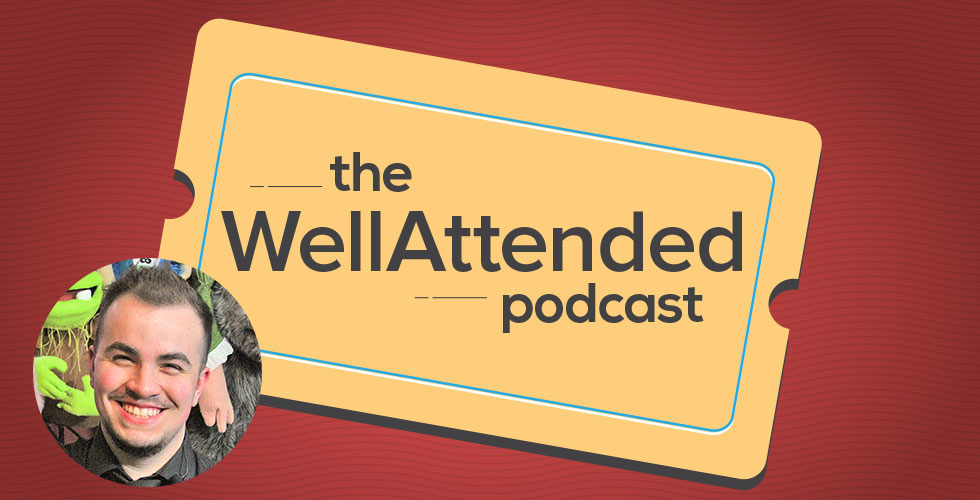 Connor Asher discusses how to start a business as a puppeteer. He talks about why he decided to start his own business and how he makes money through his puppet shows, teaching classes, and working on commercials. He also explains how he creates custom puppets and shares his design questionnaire that he sends to clients. Be sure to download it in the show notes at the bottom of this episode.
For 8 years, Connor has been delighting audiences with his humorous puppet shows through Creventive Puppet Company. He performs over 100 shows a year for libraries, schools, and camps throughout the U.S.
He joined the Puppeteers of America in 2014, and attended regional and national festivals which opened his eyes to many forms of puppetry and a community of puppet professionals and enthusiasts.
Connor studied animation at the Illinois Institute of Art Chicago and in 2015 learned creature fabrication from the Stan Winston School of Character Arts. He is currently the President of the Chicagoland Puppetry Guild and his mission and passion with Creventive Puppet Company is to create original, quality puppet theater for children and their families.
Show Notes:
Creventive Studios – https://www.creventivestudios.com/
Facebook – https://www.facebook.com/Creventive/
Instagram – https://www.instagram.com/creventive/
Twitter – https://twitter.com/ConnorAsher
Puppeteers of America – https://www.puppeteers.org/
Union Internationale de la Marionnette – https://www.unima.org/en/