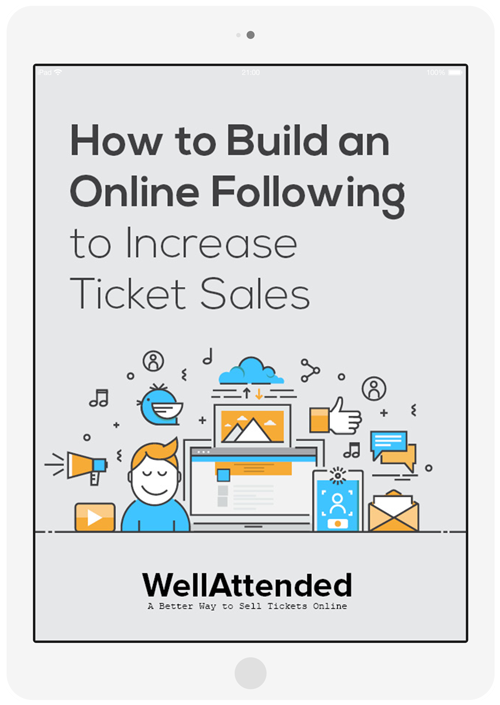 Free Ebook:
How to build an online following to increase ticket sales
Want to sell more tickets to your shows?
Learn how to make an awesome website, how to effectively use newsletters and social media, how to write compelling content, and how to use your box office to increase ticket sales.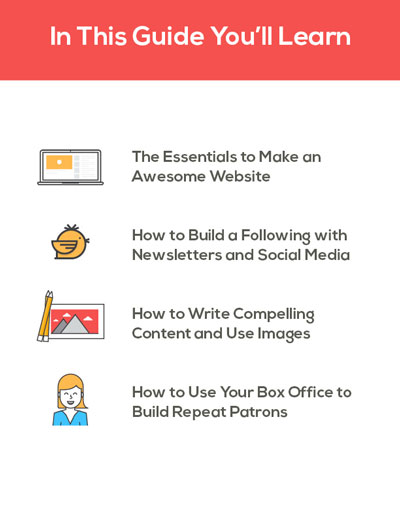 We asked our clients how our ebook helped their shows
Here's what they said...
"This has been an invaluable resource for us. It provides a comprehensive action plan and has increased the number of people who see our shows. It has become our marketing bible."

Mike Broemmel

Theatrix
"This is what you NEED to know to build a virtual audience and start building real audiences. I've had a 20% increase in attendance at my shows."

Thom Britton

FreakShow & Tell
"This ebook gave the community theatres of New Mexico the ideas we needed to further develop our marketing strategies."

Kayt Peck

Theatre New Mexico
"Very useful information and well presented. Easy to understand and a great resource no matter your level of expertise."

Pix Smith

Dallas Puppet Theatre
Having an online following makes it easier to sell tickets, make more money, and frees up time. In four chapters, we'll cover four different ways you can start building a following and actionable steps to start implementing those strategies.
Start Selling More Tickets Today
Download our free ebook to learn our marketing secrets.